Upstream Resources
Yuanheng Gas owns two major liquefied natural gas production bases, which are located in Ordos Basin and Sichuan Basis respectively, adjacent to the two major gas fields, Changqing Oilfield and Puguang gas field, ensuring abundant and steady supply of gas. Leveraging its world-class technique and technology, the Company boasts a natural gas processing capacity of 2 million cubic meters per day, and an annual capacity of 400,000 tons.
---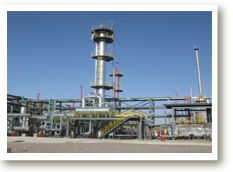 I. Xingxing Energy
Being one of the earliest LNG plants in China, Xingxing Energy located in Erdos is the major project of creating new energy and chemical industry in Inner Mongolia. Xingxing Energy launched production in 2008 with an annual LNG output of 200,000 tonnes, with its scope of business covering East China, South China, North China, Northeast China, and Northwest China.
---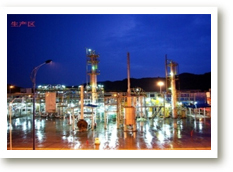 II. Huixin Energy
Located in Dazhou, Sichuan, Huixin Energy is the major project of "Liquefying Sichuan". It launched production in 2010 with an annual LNG output of 200,000 tonnes. Its scope of business covers Sichuan, Guizhou, Guangxi, Guangdong and Yunnan.